Dear August,
You and I have always had a special relationship. After all, I was born on your 19th day, and we've been celebrating that for a whopping 22 years in a row now. For that reason alone you've been a month that I look forward to throughout the years, but that's not the only reason. You represent the last leg of summer, and you overcome people with a real sense of Carpe Diem and cause them to act on those plans they've been putting off all summer before that last heat wave has left us for good.
It has been an incredibly busy month! I haven't been able to blog nearly as much as I've wanted to, but I've still been able to post some unique content that I hadn't expected to write, such as an on-the-fly post about the death of
Robin Williams
and a written emotional response to the IGGPPC's visit to the
2014 Geekie Awards
. While I love writing out posts that I've planned bit in advance, there is something to be said abut something written on the fly driven by my emotions at the time, so thank you for providing the days that showed me that, among many other things.
Both of the giveaways I hosted this month were widely successful, and I couldn't be happier. Unfortunately I cannot yet announce the winner of the Summer Camp Fun! giveaway, because the winner hasn't yet responded to my message. I'll update this information when that changes. The winner of the giveaway I hosted to celebrate my 22nd birthday is none other than
Mia Moore
, an amazing blogger, fellow geekette and one of my dear pen pals. I'd be happy no matter who ended up winning, but this particular win makes me very, very happy. And funnily enough, Mia's birthday was yesterday, so the winning of this giveaway is very well timed. Happy Belated Birthday, Mia!
Happy Birtday to meee, Happy Birthday to meee!
My 22nd birthday was also a great success. I didn't do too much on the actual day - breakfast with my mom, grandma and my brother, dinner with my mom at M.T. Bellies, played Walking Dead on my phone for most of the day - and I'd planned to celebrate with my friends later that weekend. I'm not going to make a list of all of the gifts I received, but I've already showed off my amazing birthday package I received from my pen pal Diana. I've used the mascara quite a bit since receiving the package and I've worn the Kingdom Hearts necklace, but I haven't had a chance to play with anything else yet.
I also got some cool things from my mom, like seasons 2 and 3 of
Castle
- I tore through season 3 pretty quickly by the way - and an expansion to one of my favorite board games Power Grid, which contained a 2 sided board for Russia and Japan with a set of instructions for each one. This is a favorite game of my boyfriend's, and I really wish he was around so we could try out the new board together. Hopefully I can find somebody in the next little bit that's around who wants to learn how to play Power Grid. It might be a long one and is very strategic, but it's also a ton of fun too.
You had to know that I couldn't keep this picture to myself XD
AND THIS HAPPENED!!! XDD This would probably have to be the highlight of my month, because yes, Nathan Fillion put his arm around me <3 p="">
The other random guy in the photo (jk love you Blair) is my friend that I spent the entirety of my first FanExpo experience with. We went halfsies on the photo op price, and so here we both are. I plan on writing more about FanExpo in the near future, but I needed to show off this particular moment because I have been very much obsessed with Castle this month and getting to meet the man behind the character in person was such a huge thrill. I kept pestering Blair all day on Saturday with, "It's Nathan Fillion day! It's Nathan-Freaking-Fillion day!" Since getting hooked on Castle I've seen Fillion as a complete dreamboat, not to mention hilarious. The photo op was pretty rushed, and we didn't get a chance to really "chat", but he still seemed really nice, and complimented Blair's shirt. I can say with absolute certainty that he is even more dreamy in person.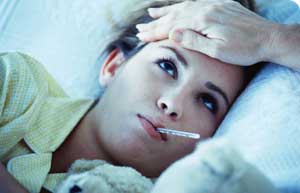 This was pretty much me since Friday, only much more dead looking XP
Unfortunately, while I planned to celebrate my birthday on the weekend by hanging out in Clifton Hill and then coming back to Welland to play board games (such as Betrayal at House on the Hill that I now own, yay!), but fate decided to intervene. It started with a sore throat on Thursday, then grew worse on Friday so I went to the clinic and got an antibiotic. By Saturday I was completely immobile, and had to cancel all of my fun plans for the day. Not only that, but the antibiotic I was prescribed from the clinic made me realize that my body is intolerant to penicillin, because it made me even sicker :( I'm actually still recovering from this cold/throat infection thing that has been going around for a while now, and I was sick and still taking a new antibiotic throughout FanExpo. Hopefully I won't be carrying this illness with me throughout the next month, because it's caused me a lot of fatigue and grief.
This month was also a month of high stress related to a few things at work. There was a solid week, on top of being sick, when I severely doubted my self and my abilities. I was very anxiety-ridden and was worried that I wouldn't be able to continue at my job at the bookstore anymore. I've always loved my job, and I've taken a great deal of pride in working there. Recommending books to customers, even if they don't purchase them, is definitely my favorite part of my job. It took a little while, but I was able to realize that just because I felt that one person didn't think highly of me didn't mean that I was a less valued person. It's just like the image says, "Your value doesn't decrease based on someone's inability to see your worth." Things have now been completely resolved at work, and I'm happy to say I handled things responsibly, and I plan to work on my communication skills for the future.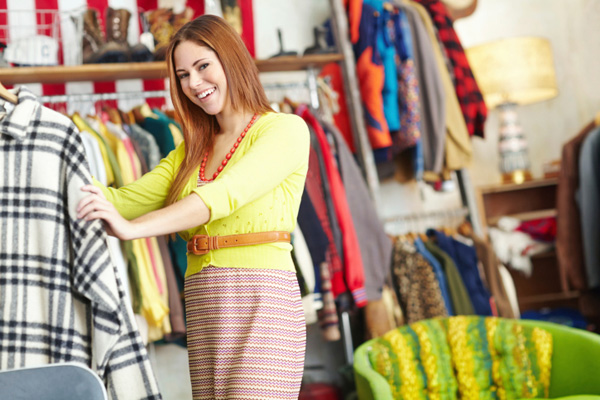 This past winter was a harsh ones, and I also experienced a lazy summer, so I have some unwanted weight that I'm currently carrying. It's at the point where most of the clothes I own right now don't fit me, and I was forced to go shopping for new clothes while not being completely content with my body, which makes any shopping trip much harder. The first store I tried on jeans in didn't have a single pair that fit me, which left me feeling awful about myself, and I vowed that if the next store didn't have jeans that fit me properly, I would burst into tears. It happened that the first pair I tried on at the next store not only fit without any real effort, but they were also incredibly comfortable!
The shopping trip that I took this month was exactly what I needed. I ended up leaving that store, where I bought the majority of my new clothes, feeling confident and excited to wear my new items and be able to both look and feel good. One thing that I'm hoping for in the next month will be to continue to feel confident about how I look, no matter what size I am. Easier said than done, I know, but I am determined to remember that I am beautiful no matter my size.
No matter the season, my campus is always gorgeous.
Fall is just around the corner, which is a bit of a disappointment, but it had to arrive sooner or later. I also start classes on Thursday, and I am looking forward to my final year of university. I hope to do well in my first month of school, and I also hope to hear something from my Humber application so I can schedule an interview and be on the right track to being accepted as a student from May-August 2015 in their Creative Book Publishing Program. That's the hope, at least!3>
All in all, minus some self-doubt and illness, you have been a great month to me, and I appreciate it immensely. I got to spend time with my friends, visit Hamilton and Toronto for a whopping 4 days in a row, and I turned 22, so a lot has happened. I hope you will wish me luck in the month to come!
Yours affectionately,
Kacie