Yay for wanting more stuff! Let's be honest, does the wanting ever end, for any of us? Probably not :P Here's a small collection of things I could go without but wish I didn't have to XD
#1: "Scott Pilgrim- Toronto" T-Shirt from Pwnapple on RedBubble!
This was one of the first items on my Favorites list on RedBubble - I'm a big fan of the Scott Pilgrim graphic novels (and Edgar Wright's film of course!), and I'm also a big fan of Toronto, so I think this t-shirt is definitely a must-have that I need to get at some point in my life, especially if I end up living in Toronto some day.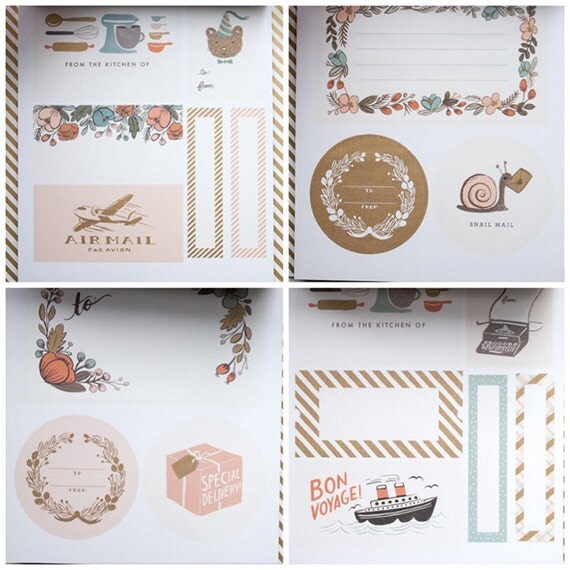 Lately I've been on a bit of a stationary kick, what with setting up my new writing desk and all. Plus, while the paper I've been writing my letters on lately is gorgeous, I've been using the same pages for a while now, and I think I'm in need of some new pages. I happened to browse Fox and Star, as well as Quill & Fox upon a recommendation from one of my newest pen pals Shelby. From there I happened upon this sticker set, and it is absolutely perfect! With all the snail mail-themed stickers and the general adorableness of all of it, I wish I had this sticker book in my possession immediately! Alas, I don't :( I already placed an order recently with Quill & Fox which I shouldn't have XD
#3: My Acceptance Letter from Humber's Creative Book Publishing Program!
Last Wednesday, I visited Humber's Lakeshore Campus in Toronto for the very first time in order to attend an interview for the post-grad Creative Book Publishing Program that I hope to be attending in April 2015 until August 2015. I'm pretty sure the interview went well - I wasn't nervous when I got in there, the lady that interviewed me (who used to be the Director of the program but is now stepping down) liked that I've worked at a bookstore for over 6 years, and she seemed really impressed with my essay, which I was incredibly relieved about. I'll be hearing, probably via email (although an old-fashioned letter would be nice) by the end of November whether or not I've been accepted. If I had it my way I'd know right now and not go through the agony of waiting XD But alas, I must be patient . . .
I can fully blame
+Natalie A
for pointing me in the direction of this amazing Saints Row-inspired jacket that she included in one of her
#5FandomFriday posts
. If I had this jacket, I know I would rock it like a true Saint, even if nobody else that saw me knew anything about the Saints Row games. It's got such a classic look with an amazing twist and I want want WANT it so freaking badly! Perhaps this is a Christmas idea for anybody that is rich and exceptionally generous that happens to see this post? Hint hint nudge nudge?
#5: 20's/30's Style Women's Hat
Truth be told, I've been drawn to this style of hat for a long time (even though I don't the exact name of this style - if you do, please enlighten me in the comments below), but it was recently when the desire to get one of these for myself sprung up again. I was recently getting my makeup done at the MAC counter in the Pen Center - I had a gift card I'd received from my brother as a Christmas gift that I was finally getting around to using - and one of the ladies that worked there had on this black outfit with high black books and a black hat that was the same style as the one above.
I felt compelled to tell the lady how much I liked her hat, and how it complimented her bright red hair. She thanked me and even let me try it on, and I really liked how it looked. Now I'm obsessed with the ides of getting one for my own. I don't need one with anything fancy like the flower in the above picture, just a felt hat with some sort of ribbon. I'm thinking it'd look great in red with my green winter jacket and my rainbow scarf and my darker hair. There's a little shop called Hometown Treasure in the Seaway Mall that I'm pretty sure sells these hats, and I plan on stopping in there soon to see if I can find a hat that suits me. My mom always told me that I look great in hats :)