Happy Holidays everyone! I hope that everybody will soon have some time off work or are already off school and are enjoying the relaxation and the Netflix binge watching that should always be a part of the month of December. In my household, the Christmas movies started on the 1st of November, so there are already a few I have started to get sick of watching, and there are also a few I could name that I'm not a fan of at any point in the holiday season. But I do have a few favorites, and here are some of them for you.
#5: Santa Clause 2! There are quite a few funny moments in this film, but perhaps one of my favorite memories associated with this film is that my mom's boyfriend Peter can perfectly imitate the voice of plastic Santa. It's really hilarious to hear in person XD And he'll do the imitation at random times, not just as it's getting close to Christmas, so this film always comes to mind.
#4: Home Alone 2: Lost In New York! I've always preferred the second Home Alone to the first one for many reasons - Kevin's a bit older so his wit gets a bit more punchy, it's set in New York City which is always amazing, and there's also a whole new set of traps for Marv and Harry to fall for even though they think they know better. I have another personal memory associated with this film as well. Remember the scene where Marv keeps getting bricks lobbed at his head, and then the two thieves split up to try and corner Kevin in the house? My mom does a hilarious imitation of Marv with his eyes crossed, looking all dazed as he keeps calling out, "Harry? Harrrry" in a silly voice. She doesn't do this imitation often, because it involves crossing her eyes, but when she does it's always a real hoot.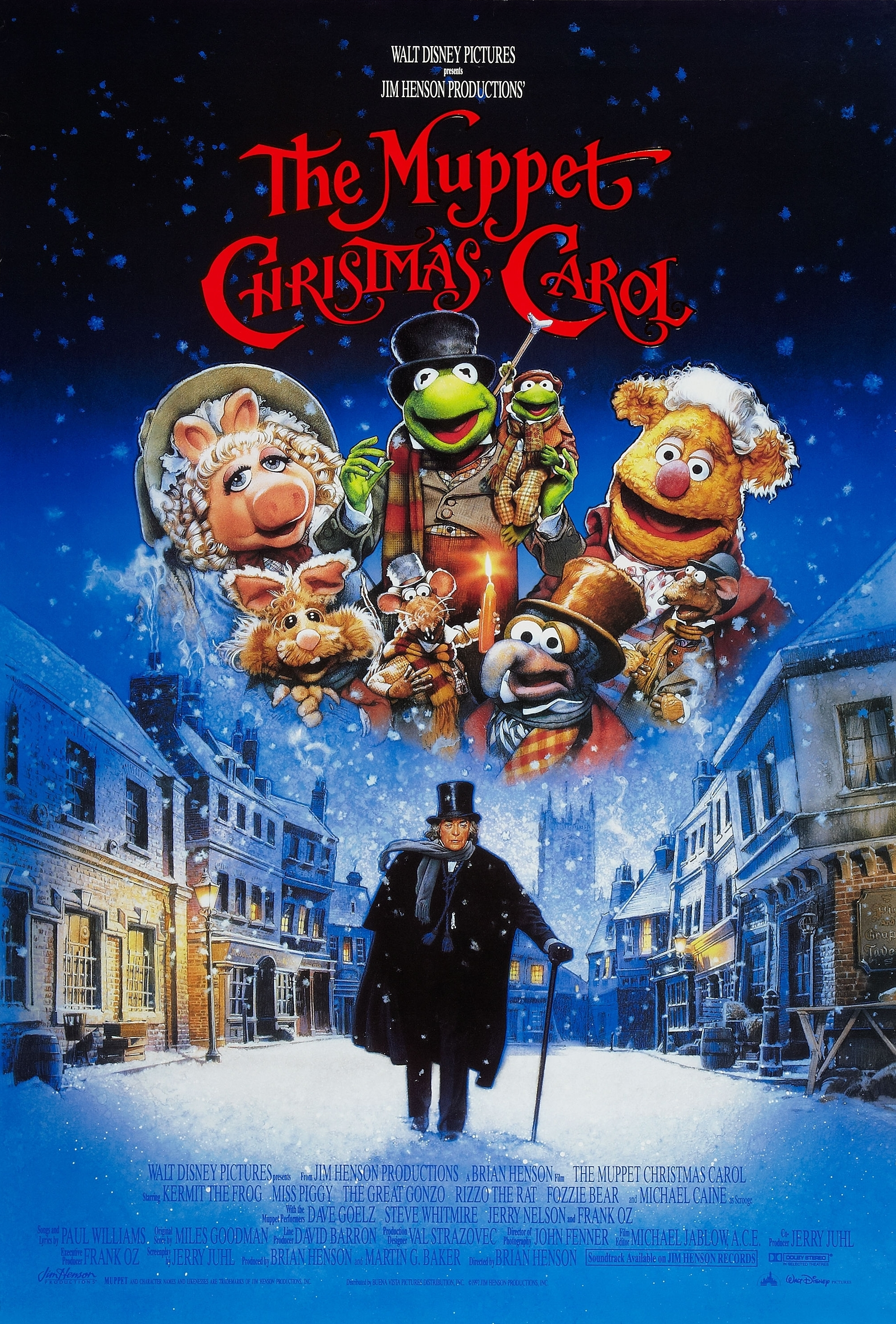 #3: The Muppet Christmas Carol! This film is a childhood classic of mine. I'll admit, when I was younger, some of the creepy puppets from the Christmas Yet to Come scenes really freaked me out, but the rest I always loved. Michael Caine as scrooge is really great, plus it includes a bunch of original songs and the entire thing is just generally really nice to look at.
#2: Christmas with the Kranks! This movie came out at the perfect time, where everyone was starting to get a little sick at the Christmas special that would replay on TV, all of them basically telling the same story over and over and over again. Christmas with the Kranks is definitely a nice break from that. It's really funny, it's filled with talented actors, and it's a delight to break up the predictable rhythm of Christmas specials.
#1: Love Actually! Now, to all of the men out there that have heard the title of this film and dismissed it as just another romantic comedy, get over here so that I can slap you XP This film is a Christmas special, and a very good and hilarious one at that. You've got Martin Freeman and some girl that I don't know the name of as stand-ins for porn actors, you've got Rowan Atkinson being his amazing self as he almost drives Professor Snape up the deep end, and Bill Nighy telling kids, "Don't buy drugs . . . Become a pop star and they give them to you for free!" XD It may not be appropriate for children, but when the kids have gone to bed this is a great movie to snuggle up to. Is love a central theme? Yes. Is it the only thing consuming this film? Far from it.
Bonus #1: Last Holiday! While this movie does take place during the Christmas season, its main holiday focus happens to be New Years Eve. This is a great film and even if it's not dripping in holly and candy canes, my mother still agrees that this film is a must-see during this time of year. If you need a break from the continuity of your typical Christmas special, try popping in this film. It's funny, it has heart, and the message is honest: Live Today.
Bonus #2: The Holiday! Clearly it's proven impossible to just stick to 5 films XD I saw this film for the first time last year when it was airing on TV, probably on The Women's Network, and I really enjoyed watching it. Again, the focus isn't so much on Christmas, although there is a New Years Eve party that takes place at the very end. This film is more about a holiday in the sense of an escape from the problems of your real life. More than likely, this film could've taken place at any point in time, but I'm glad that it was set during the actual holiday season because it gives me an excuse to pop this film in during the month of December XD A Blu-Ray copy of this film was actually sitting under the tree for me last Christmas, and since then I've gotten a decent amount of watches from it :)