Happy Wednesday everybody! Hard to believe that there's only 15 days until Christmas, right? Have you guys finished your shopping yet? I'm hoping to be done by this weekend. Even if people are trying to finish up their shopping as quickly as possible for their loved ones, it doesn't stop me from adding to my wish list with new finds that have caught my interest every single week :)
#1: Unlimited funds to spend in Michael's Craft Store! I recently popped into Michael's with my mom for some late-night shopping; she needed some more wreath-making supplies, I needed to pick up a couple of wooden boxes to paint for a few Christmas gifts, and we both wanted to take in all the items currently on sale that we could get our hands on. I adore this store, and only if I've ever set foot in it twice, I wish I could live there XD Just being in that place inspires you to be creative, no matter what sorts of crafts you enjoy making. I found items for box painting, Christmas-themed washi tape to help seal those Christmas cards, and so many cool and crafts items that are too plentiful to list off.
#2: Safekeeping by Abigail Thomas! I recently joined a book club on Good Reads, one that is dedicated to reading a different creative non-fiction book every month. It's hosted by Lindsay, a BookTuber behind the channel Lindsay's Library, which I recently wrote a paper on for my creative writing class. I hadn't really been exposed to creative non-fiction until this year, both through that course and through my reading of The Opposite of Loneliness by Marina Keegan, where half of the book contains examples of creative non-fiction. I find the genres very interesting, both for reading and writing purposes, and I hope to examine it further through my own readings and YouTube watching and maybe even writing some creative non-fiction of my own :)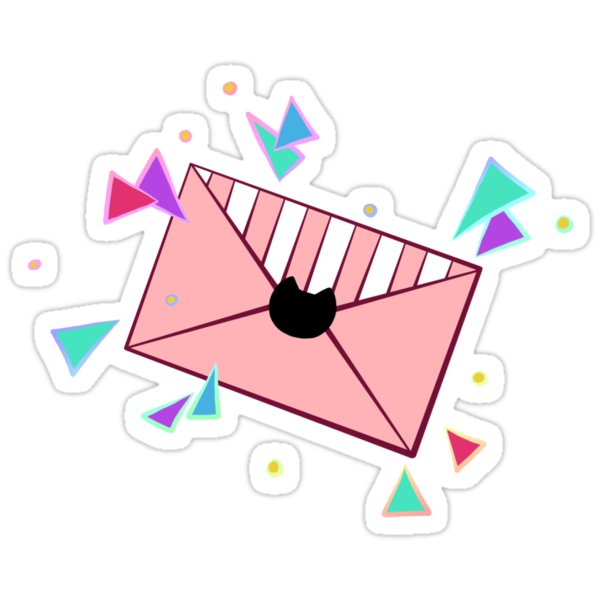 #3: Bee and Puppycat-themed stickers from RedBubble! These are all awesome, aren't they? Lately I've been obsessed with the new show Bee and Puppycat from Cartoon Hangover, especially with new episodes coming out. I was one of the people who pitched in for the Kickstarter after hearing about it from Ashly Burch's twitter, who happens to be a voice actor on the show, along with another favorite YouTuber of mine Hannah Hart :) It's adorable and so freaking weird and quirky, I just love it to bits. And I don't have anything to show off my love for the fandom yet, so I need some stickers. Which of those three above is your favorite? I think I'll need to get the Mail one at some point mainly because I could use it for snail mail purposes, but I know I can't fit all three on the back of my laptop so I'm trying to decide which I like better . . .
#4: New York Pretty Dress from ModCloth!
It wouldn't be a proper Wednesday Wish List without my including a dress from ModCloth, now would it? XD I've only visited the Big Apple once during a school trip in the 11th grade, but since then I've always been dying to go back. I'm pretty sure that owning this dress would feel like owning a little piece of the city that I could call my own, which would be quite the incredible thing for me :)
#5: Both enough Time and enough Skill to paint my own nails XP I have always had an unsteady hand, whether I'm filming something with my video camera or grimacing at how sloppy my handwriting is (any and all of my pen pals can attest to this XD). Because of this, I'm not all that great at applying my own nail polish. This really sucks, because I have a subscription to Black Sheep Lacquer, and every month I get a bunch of new polishes to wear, and I always have cool ideas I want to try and I even purchased Nail Vinyl's at one point, but I haven't actually had my nails done since the summer. I'd really like to try a nice, pretty nail design sooner rather than later - one benefit of the cold weather is getting to try out all the new thermal polishes I've been accumulating ever since I first started buying polishes from Black Sheep. If anybody has a tip or two about doing your own nails when you don't have the steadiest hand, shoot them my way in the comments below.
Also comment with telling me what items you're currently lusting after and which ones made it onto your Christmas list this year. Keep me posted!