You know you've been a bad blogger when the two most recent posts are both Wednesday Wish Lists :P I apologize for being so lazy with my writing on here lately XP I had a wretched head cold that I'm still getting over, and I'm still adjusting to my school schedule. But my busyness (and my illness) hasn't stop me from browsing online and lusting after things, as per usual XD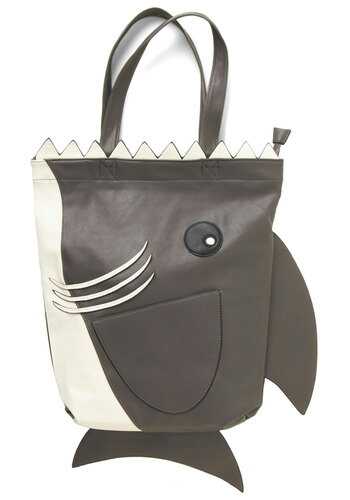 #1: Jaws the Two of Us Tote from ModCloth!
Now, aside from general awesomeness, there is a particular reason that I have been lusting after this bag - it is incredibly similar to the type of bag carried by one of my favorite YA characters, Rebel from
Goodbye, Rebel Blue
by Shelley Coriell.
Ever since I read the book, I've been thinking how cool it would be to have a shark-like bag with teeth at the opening just like Rebel, so that I could cosplay as rebel. Plus I have blue clip-in hair pieces, so I can look like her without having to damage my hair more than I already have with dying my hair a bunch of weird colours :P I'll admit, I wasn't sure about this bag, but it was on 30% off on ModCloth, so I ordered it :D I can't wait until it arrives! I'll have to re-read the book and try and figure out what sort of clothes Rebel would wear so I can put together the rest of my cosplay :P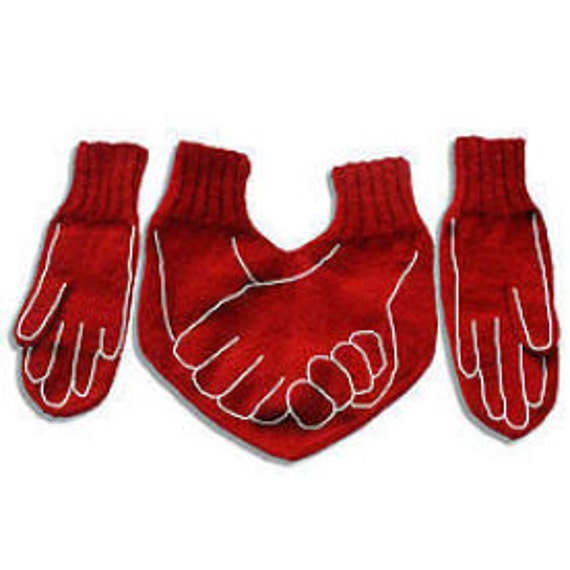 #2: Mittens for Two from warmpresents on Etsy!
Even those who are currently hating the idea of dating and romance have to admit that this is a pretty cute idea. Not only would it be nice to own something like this, but it would also be pretty nice to have somebody to walk hand-in-hand with to actually get some use out of that double mitten :P I recently went on a really great date where we visited a couple places in Toronto, and even with it being too cold to walk right now, I can easily picture another Toronto date, walking the streets hand-in-hand, putting this interesting product to good use :) It's a nice picture, if nothing else.
#3: In Your Dreams Gift Set from LUSH!
Man, what I would GIVE to have a LUSH located somewhere closer to me XD I see all these videos from vloggers like Zoella and grav3yard girl with these hauls from Lush and these super cool bath bombs and I wish I had easier access to stuff like that. I'm especially a fan of these gifts sets. Truth be told, you get a lot for what you pay with almost every gift set they have listed (at least the ones listed on their Valentine's Day section of their site. In this particular gift set, you get Prince Charming shower gel, which is a pomegranate and vanilla scent, The Kiss lip gloss, and, best of all, the Unicorn Horn Bubble Bar :) And you also get the wrapped box! Isn't it all fabulous?
#4: Sweet Your Heart Out from ModCloth!
Yes, another item from ModCloth's V-Day sale :) I don't exactly have any Valentine's Day plans (although if I am stuck at home, I'll be doing a Watch Along of the movie
Flipped
, and I'd love for anybody who is interested to join in! I already have one friend who's in for sure, comment below if you're up for watching
Flipped
with us on the 14th), but I still think I could rock this skirt proudly, no matter the time of year :)
#5: Howl's Moving Castle & The Wind Rises on DVD! I have seen Howl's Moving Castle many times, and I have owned it. I lent it to a friend of mine and she lost it when she moved to a different house and I'm pretty sure I've never replaced it (that or I got a 2nd copy and then lost it somewhere XP) I haven't seen The Wind Rises yet, but I very much want to. I almost bought these at the HMV on Yonge St, but I'd already spent money in the BMV and at the AGO gift shop, so I made myself stop shopping XD