Happy Wednesday, folks! I know I've gotten very behind in my wishlists lately. Since I'm a couple weeks away from being 100% done with my undergrad and I'm under 2 months away from moving into my first dorm and starting my 4 month post-grad, I've begun to start looking for things I
need
 to get for my dorm and only when I dare to dream have I allowed myself to list things I
want
 to get, since money is rather tight. I can't seem to stop brainstorming about ways I want to decorate my dorm room though XD Here are a few things that managed to slip into my Wishlist Radar.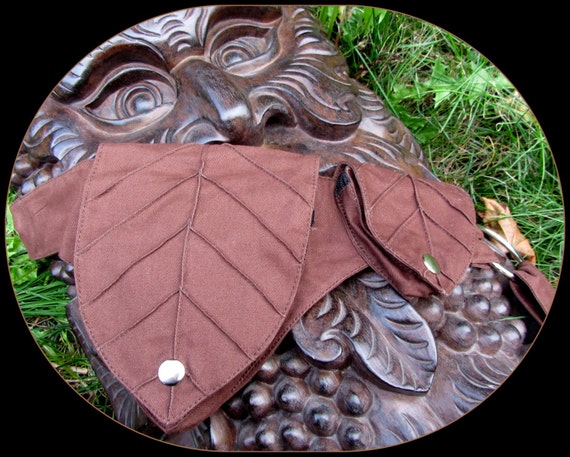 #1: Leaf Pocket Utility Belt from TalismanaDesigns on Etsy!
I included a similar leaf Steampunk utility belt in another Wednesday Wish List, but I happened to come across this one on Etsy that is made of cloth as opposed to leather, making it more affordable. I'd love to make it my own for my Steampunk costume, assuming I can afford it.