Happy Wednesday, folks! I know I've gotten very behind in my wishlists lately. Since I'm a couple weeks away from being 100% done with my undergrad and I'm under 2 months away from moving into my first dorm and starting my 4 month post-grad, I've begun to start looking for things I
need
to get for my dorm and only when I dare to dream have I allowed myself to list things I
want
to get, since money is rather tight. I can't seem to stop brainstorming about ways I want to decorate my dorm room though XD Here are a few things that managed to slip into my Wishlist Radar.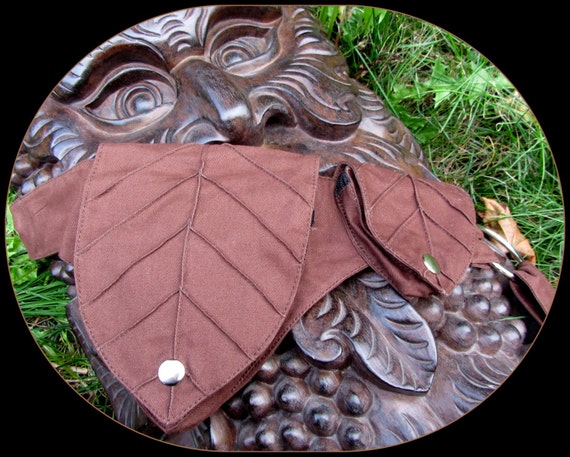 #1: Leaf Pocket Utility Belt from TalismanaDesigns on Etsy!
I included a similar leaf Steampunk utility belt in another Wednesday Wish List, but I happened to come across this one on Etsy that is made of cloth as opposed to leather, making it more affordable. I'd love to make it my own for my Steampunk costume, assuming I can afford it.
#2: High-Waisted Skirt & Victorian Waistcoat from the Cinderella line by Hot Topic!
I'm a big fan of the Cinderella line from Hot Topic. They also released this gorgeous blue dress that I'd love to covet. It's not available online anymore but I did see last weekend that they still carry it in stores. The jewelry in this line too, as well as all of the Disney jewelry that Hot Topic carries, is pretty amazing and gorgeous.
#3: The Big Bang Theory/Roommate Agreement T-Shirt from The CBS Store!
I'd be
so
tempted to wear this the first day I meet my roommate at Humber, just to freak her out a little bit . . . XDD
#4: Swift Delivery Jacket from ModCloth!
I have a thing for letterman-style jackets, even if I don't own any myself, but I love this one in particular because of the letter on the front. I'd wear anything to express my love for snail mail :)
#5: Bag of Holding - Con-Survival Edition from ThinkGeek!
I
need
to own this bag at some point in my life! I'll be attending 2-3 cons this year, and from the video that was made for this bag, which you can find on the page linked above, it looks like this bag would be so ideal to bring to conventions. I myself have a Bag of Holding as my backpack right now, and I really think that this con bag would live up to its potential.