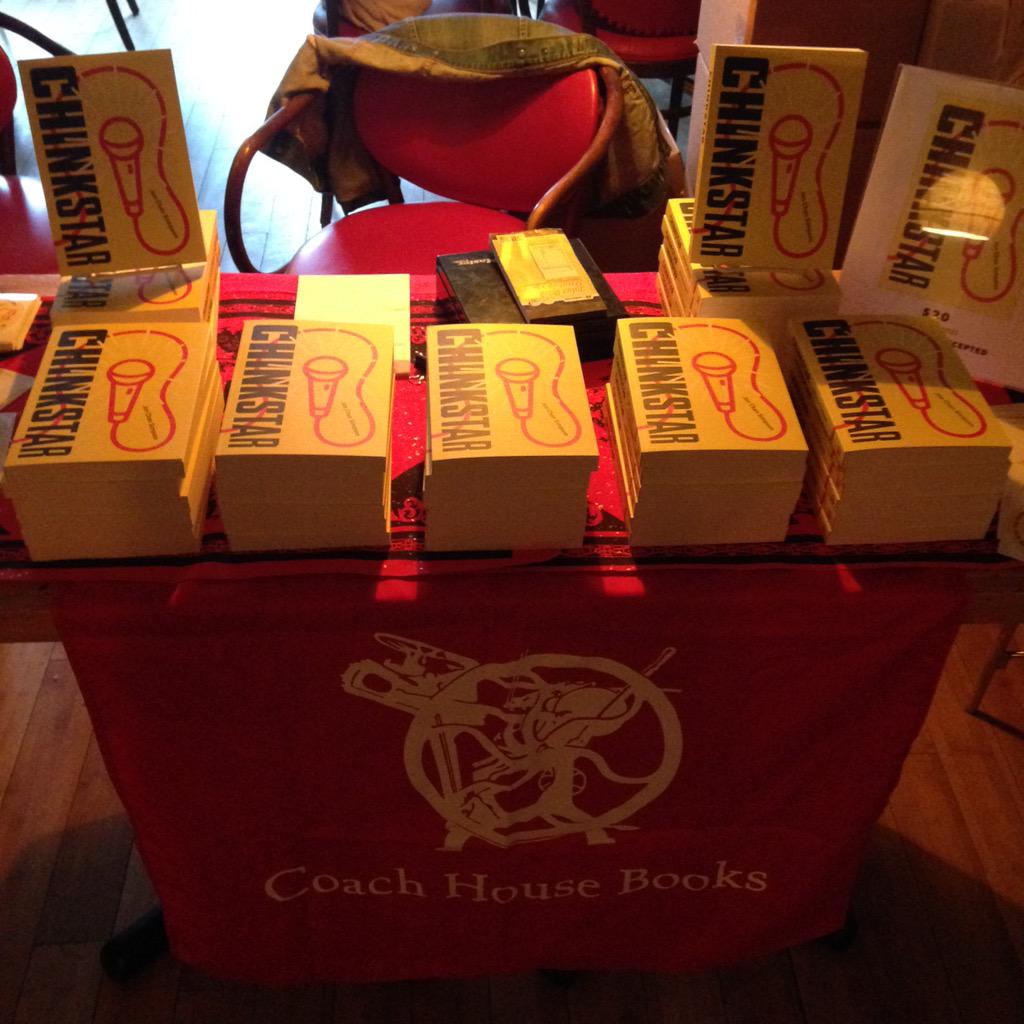 It came upon summoning up my courage, working with my social anxiety and a little bit of luck that I came to attend my very first industry event last week. Me and a friend of mine from Brock University drove into the heart of Toronto (at least compared to the location of my dorm in Etobicoke) after I found out that a new Coach House title was being celebrated at a bar in the city.
The event was hosted at a bar with a great name, No One Writes For The Colonel, on June 22nd. Our program had recently been granted a tour of Coach House Books and we got to see the printing press at work. I even bought up a couple books for my fellow Geek Girl Brunch officers all about brunch and the class system that I thought they might find interesting. For a copy writing assignment we'd been given in our marketing assignment, assigned by our teacher
Evan Munday
from ECW Press, we'd been given a copy of Coach House's recent catalog, and one of the books that caught my eye while I was flipping through it for reference was
Chinkstar
 by Jon Chan Simpson, a novel about chinkstar rap set in Red Deer, Alberta. With my interest in the book, and my hope to maybe see a few familiar faces from Coach House again, I clicked the "Join" button on the Facebook Event page and made arrangements with my friend.