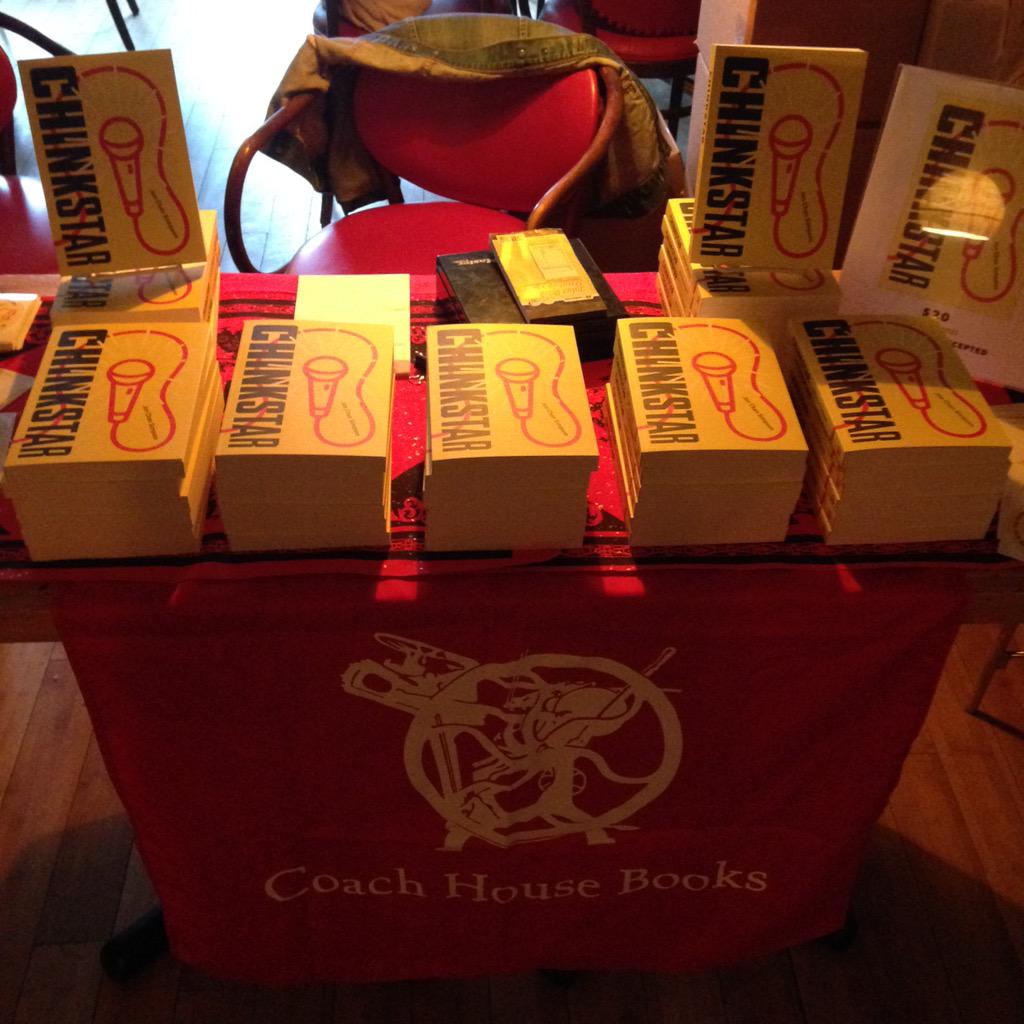 It came upon summoning up my courage, working with my social anxiety and a little bit of luck that I came to attend my very first industry event last week. Me and a friend of mine from Brock University drove into the heart of Toronto (at least compared to the location of my dorm in Etobicoke) after I found out that a new Coach House title was being celebrated at a bar in the city.
The event was hosted at a bar with a great name, No One Writes For The Colonel, on June 22nd. Our program had recently been granted a tour of Coach House Books and we got to see the printing press at work. I even bought up a couple books for my fellow Geek Girl Brunch officers all about brunch and the class system that I thought they might find interesting. For a copy writing assignment we'd been given in our marketing assignment, assigned by our teacher
Evan Munday
from ECW Press, we'd been given a copy of Coach House's recent catalog, and one of the books that caught my eye while I was flipping through it for reference was
Chinkstar
by Jon Chan Simpson, a novel about chinkstar rap set in Red Deer, Alberta. With my interest in the book, and my hope to maybe see a few familiar faces from Coach House again, I clicked the "Join" button on the Facebook Event page and made arrangements with my friend.
I won't lie and say that I spent the whole night networking and hob-nobbing with people in the industry that I hope to be a part of in the future - the reality is, I was an awkward turtle the majority of the night, sticking close to my friend and sitting off to the side, drinking water and glancing at the cool Chinkstar stickers that had been left on all the tables. But that isn't to say that my friend is the only person I spoke to all night when I wasn't awkwardly scrolling through Facebook on my phone. My marketing teacher Evan Munday was the first person I chatted with when he passed our table. And throughout the night I was able to bring my newly-purchased copy of the book to the author to get it signed (when I also told him a bit about my program, my recent tour of Coach House, and the hip hop dancing skills of Evan Munday).
I also approached one of the printers and the editorial director
Alana Wilcox
to extend my congratulations - the place was truly packed! Alana happened to tell me that a lot of the author's friends and family had attended, it was almost like a wedding was taking place. It was fantastic to see so many people from the community out to celebrate the author's success. And the author was also gracious in his reading from the book and with his presenting various gifts to the people that had helped the book become a reality, from Coach House as well as his own family members.
I'd love to share some of my thoughts on the book - however, on the night of the event I was still very much enthralled in the realm of Boring Girls by Sara Taylor and decided to lend my copy of the book to my friend who had gone to the book launch with me to thank him for driving us both there and dealing with rush hour traffic when he came to pick me up for the night. Once he's finished with the book and I get a chance to read it, you can look forward to seeing a review. Until then, I had a great time attending my very first book launch, and I'm hoping I'll be up for attending some more industry events on my own in the future.