Happy Wednesday, everyone! Hope November is treating you well, and that this week is off to a good start. Lately I've had to start making a Christmas list for my family, so there's even more reason now to be looking around for things on the internet to lust after XD
#1: "Jolliest Bunch of Assholes" Christmas Sweater! Now, admittedly, I may have already ordered this sweater for myself after I saw an ad pop up on Facebook - I just couldn't resist, it's both cute and hilarious XD I guess what I want more than anything is for A) for it to arrive as quickly as possible, and B) for it to actually fit me XP This'll be really fun to wear around my family, that's for sure XD
#2: Madly by Amy Alward!
While cruising around my old stomping grounds, aka the book store where I used to work, me and my friend Melissa were wandering around the Teen section, which is still our favorite, and we came across this one, and we then proceeded to "ooh" and "ahh" over the pretty cover XD The plot looks rather interesting too. This princess that comes from a long line of alchemist accidentally poisons herself, and there's a race to find the antidote for it . . . There's more to the plot but I can't exactly remember XP You should look into it though, it looks like quite the interesting read!
#3: Pullover Sweater from Maurices!
From that same shopping trip with Melissa, we went to Maurices and while I wasn't intended on buying or even looking at much, I found a bunch of items that I could picture myself wearing and I even bought myself a longer gold shirt I can wear with leggings. This sweater is one that caught my eye though, since it's stylish and looks like it'd be comfortable to wear during the fall and even the winter.
#4: For Alice Through The Looking Glass To Hurry Up & Be In Theaters! I recently saw the trailer for this pop up on my YouTube home page, and having seen it, I'm very excited for this film to hit theaters! It sucks that there's going to be a bit of a wait until we can actually see it, but I'm prepared to be patient. When the trailer for Now You See Me 2 drops, however, patience will no longer be a word in my vocabulary :P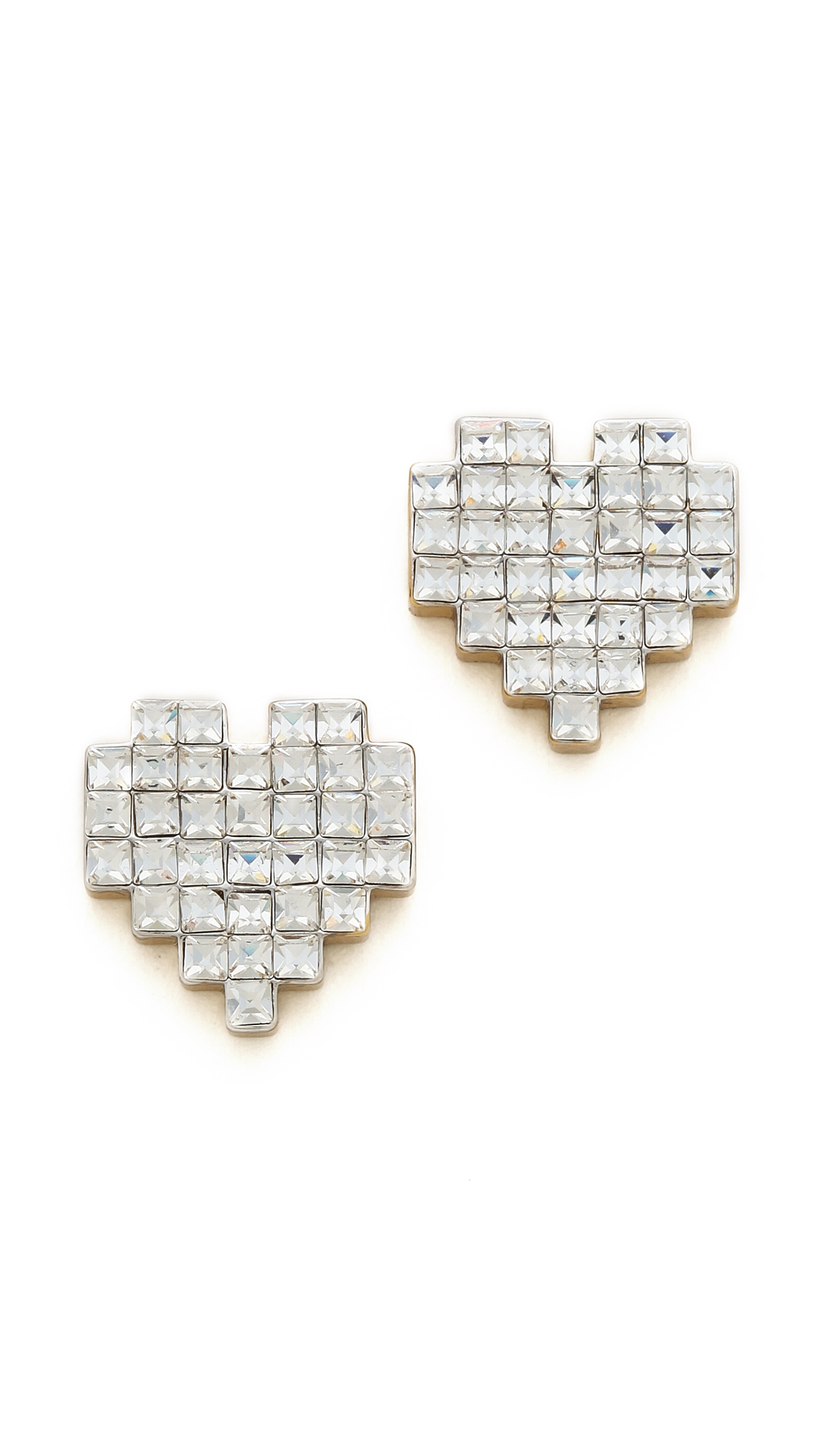 #5: Pixelated Heart Earrings That I Used To Have :( I miss these babies so much! Pretty sure I just happened upon them in the cute little jewelry spinner they have in Shoppers Drug Mart, and I was smitten with them immediately, and began wearing them all the time since they were both cute and nerdy :) I got a ton of compliments on them too! But I'm pretty sure one of them got vacuumed up, and now I'll never have these beauties in my life again :( It really sucks too because I recently bought another Christmas sweater that has a stitched-looking heart on it, similar to the shape of these, and it would've been fun to wear them together. Maybe another pair will grace my presence one day . . .

Has anybody else started building up their Christmas lists yet? Let me know about some of your must-have items in the comments :)