Happy Wednesday, folks! Still trying to catch up with my 30 Days of Anime challenge, and here is my 3rd week of answers to the prompts created by A Geeky Gal. Sorry that it's coming to you a little late, but at least these questions were a lot easier to answer than last week. Hope you enjoy these anime-centred questions & answers!
Day 15 – What anime has the best soundtrack?
This is a tough one, because I like a lot of the music in different animes for different reasons - for example, the overall soundtrack for Fruits Basket has a very relaxing tone, but is also upbeat and cheerful. Tbh, this music reminds me a lot of the music from the Animal Crossing games XDD I also love the music from Angel Beats.
Day 16 – What is the last anime you watched?
I recently started watching Kimi Ni Todoke (From Me To You) - I read a large percentage of the manga a few years ago, and I'm enjoying the anime so far 💗 I'm keeping my fingers crossed that Sawako and the main boy (already forgotten his name XP) actually get together at some point, but I'm not too far into the anime yet, so no spoilers! It's one of the few animes based off a manga series that has multiple seasons, so that seems promising!
Wanted to mention that I also recently finished watching
My Little Monster
, and I thought it was super cute! And I reeeeally wish the anime had been longer cuz I WANT MORE! 😓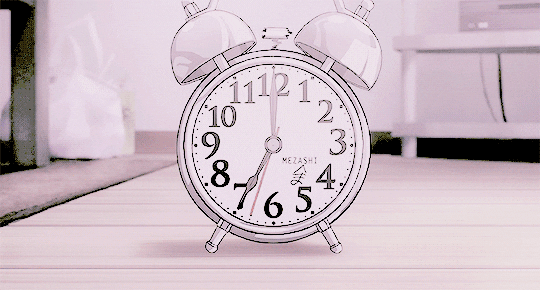 Day 17 – What is an anime you want to watch but haven't yet?
While I have watched One Punch Man, and was watching the subbed episodes w/ my boyfriend as soon as they were available online, I haven't watched the English dubbed version yet. I thiiiink the dubbed version is out? Not entirely sure. But I'll be needing to re-watch OPM before the second season is released, so I might as well watch it in English if I'm able to!
Also a few other anime series I'd like to eventually watch are Say "I Love You", School Days, Gamers!, Library Wars, Golden Time, and Kiss Him, Not Me.
Day 18 – What is the weirdest anime you've enjoyed?
This is quite the contest, because I have watched some pretty weird anime series in my day... One that comes to mind if FL:CL, though I haven't seen that since my first year in university, and it was a pretty short series. One of my ex-boyfriends introduced me to Golden Boy, an anime made in the 80's that was entirely too sexual and just super weird in soooo many ways. Look it up if you don't believe me XD
Day 19 – What anime would make a great video game?
I think
Angel Beats
would make an awesome video game! There could be musical parts with the band, but also parts where you're shooting & attacking the student counsel, and challenging levels where you need to reclaim the headquarters... Plus the visuals of that game would be beyond amazing.
Also, who would love an
Arretsuko
video game of some kind?! If that were made into a game I bet it would be hilarious! 😂 Oh! and an
Ouran High School Host Club
game! I don't even care what style of game it is, I just need it in my life!!!
Day 20 – What video game would make a great anime?
I'm sure a lot of people would want to see Life Is Strange as an anime or a live-action TV series. For me personally, there are plenty of my favourite video games that could be made into rather interesting animated series. To name a few: Oxygen Not Included, Don't Starve, Dream Daddy, Love, Money, Rock'n'Roll. Also I think if Borderlands were turned into some sort of animated/live action TV series, it would be freakin' awesome!
Day 21 – Share your

favourite

anime quote!
It's hard to add just one... Most of my favourite anime quotes probably come from Ouran High School Host Club. One that immediately comes to mind is when the club meets Renge for the first time, and Tamaki screams "OTAKU!!" XDD The way the scene is cut and the music/sound effects leading up to it just make me laugh every single time. Also most of the quotes where Tamaki is freaking out are pretty priceless 😝
"
MAMAAAA! Haruhi is using those dirty boy words again!" 😂
Day 22 – What anime has the saddest death scene?
I remember being pretty sad when I saw Flay and all of her crew members die in the last/second-to-last episode of Gundam SEED after the ship she was on was targeted and destroyed. Also the scene in the last episode of Your Lie In April where Kousei is playing in a competition and he imagines Kaori playing right alongside him, and then she disintegrates because in the real world she's in surgery and that's the moment where she passes away and her spirit leaves this world, that was hard to watch...
That's it for my 3rd instalment of 30 Days of Anime! Again, major thanks to A Geeky Gal for creating this challenge. Only 1 more post to go, so stay tuned for it close to the end of the month! Don't forget to tell me about what anime series you've recently been enjoying in the comments below.