That's right -
5 Fandom Friday is back!!!!
This geeky blog series is probably what helped me the most with maintaining a semi-decent blog schedule over the past few years since geeky female bloggers
The Nerdy Girlie
and
Super Space Chick
created this link-up series to bring other female geek bloggers together, and I am
so
excited that it's been brought back! Thanks to the lovely team at
The Sartorial Geek
, we've been given a whole year of new nerdy prompts to write about, and I'll be getting to share my fandom favourites with all of you each week!
This month, March 2020, is
all about Disney!
And to kick things off, today I've compiled a list of my top 5 favourite "underrated" Disney movies. Let me tell you, coming up with my list this week was not easy, because it's harder than you might think to find anything put out by Disney as being "underrated" by most standards - what it made at the box office, overall popularity or public opinion, etc. With the help of scrolling through the numerous films available through Disney+ (in Canada at least), I decided that the best way to go about this would be focusing on a few of my favourite live-action films created by Disney over the years. And
yes
, a lot of these titles will be Disney Channel original films, but I chose them for this list because they each hold a special place in my heart as a movie I watched over and over while growing up.
So not only will many of you not have heard of at least a few of these films, but it gives me the chance to give you some recommendations that are outside the norm, and for me to tell you why these underrated films are greater than the sum of their parts. And a quick note, every movie mentioned below is now available to stream on Disney+.
#5: Eddie's Million Dollar Cook-Off (2003)
Re-watching this as an adult was more of a thrill than I expected, and I hope that any first-time viewers of this Disney Channel Original film will agree, no matter how old you are. This film tells the story of 14 year-old Eddie who is the star of his baseball team, coached by his father and where he plays alongside his best friends. He's known among his friends for making his famous 'Eddie Dogs' - essentially a hot dog loaded with every possible condiment and topping that you could think of. He discovers his passion and enjoyment for creating something out of nothing, and after signing up himself and his friends for Home Economics class, he learns about a competition titled the 'Million Dollar Cook-Off.'
For the record, the contest doesn't actually award a million dollars - it awards a small cash prize along with a million dollars in scholarships to various culinary programs across the country. He becomes obsessed with the contest, but he begins creating his original recipe for the contest entry in secret because he fears that his father won't understand his passion for cooking when he has pushed him so hard to play baseball his entire life.
Granted, this movie (as well as most Disney Channel films) are targeted towards a younger audience; Some parts are a little silly, and the level of bullying that Eddie receives for being a boy who is interested in cooking is highly exaggerated, both by today's standards and for the time that the film was released. Even so, it's a well-told story with plenty of funny moments, and for those who grew up watching this film, it's a nostalgic joy to revisit years later.
#4: Because of Winn-Dixie (2005)
I adored this movie so much as a kid that, as an adult, I decided to purchase the novel by Kate DiCamillo to re-visit the world of Opal and her troublesome yet charming dog that she meets shortly after she and her father move to Naomi, Florida. I liked the story line of this film for the same reasons that Love, Stargirl by Jerry Spinelli was one of my favourite books for many years; A girl (and in this case, a dog) meet the various people in their community that come from all walks of life, and it's through meeting Opal and Winn-Dixie and interacting with them that their lives, or at least their general outlooks, begin to improve. It's a heart-warming film for the entire family that will make you smile and feel warm inside, as well as having its touching and deeper moments that will make you think.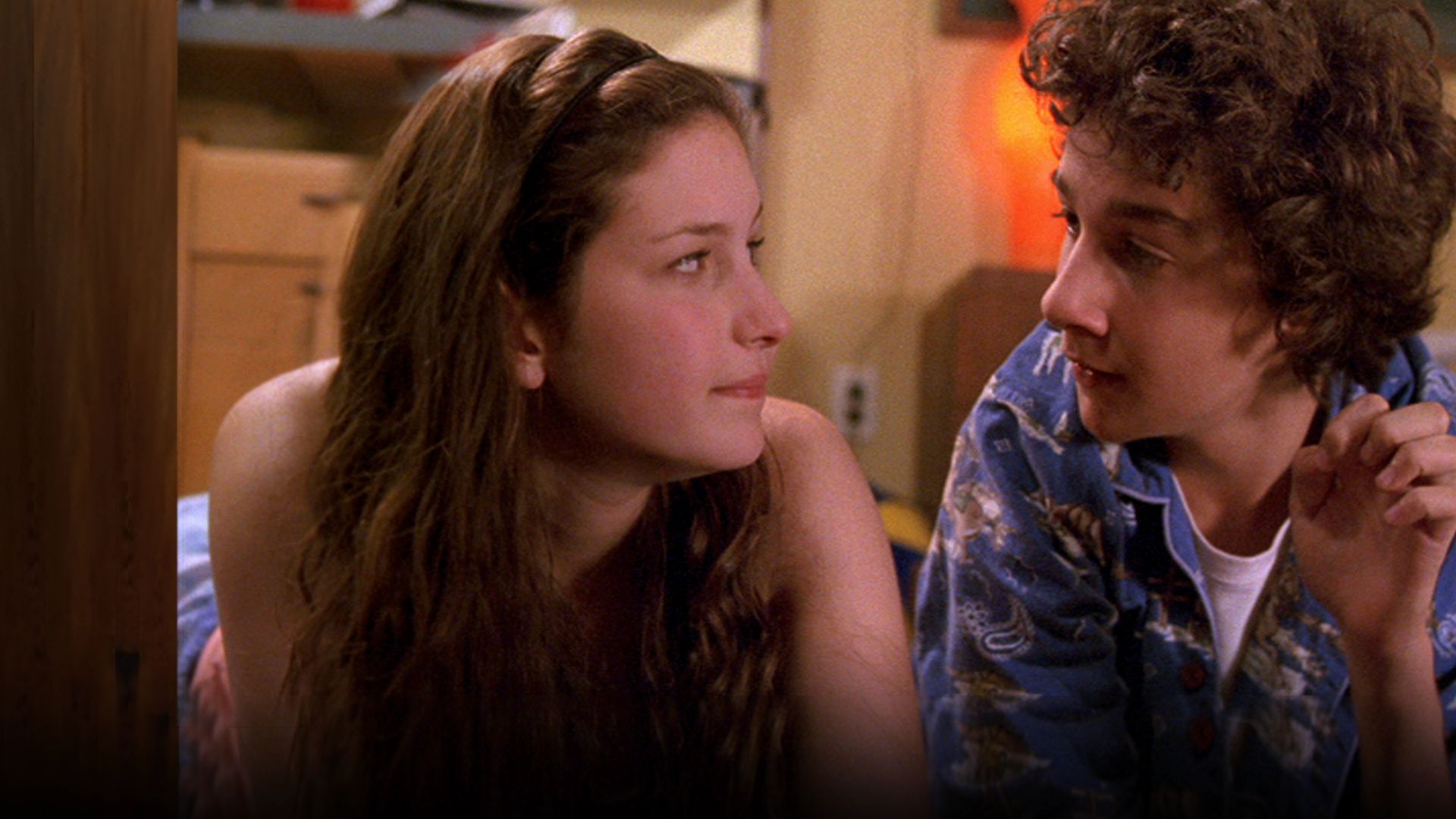 #3: Tru Confessions (2002)
I personally haven't done too much research into the film, but I can imagine that some people may have had a problem with this movie, not because of its quality, but because of its casting - in a sense. In Tru Confessions, Clara Bryant plays Tru Walker, a high school student slash aspiring filmmaker who enters a contest hosted by a local TV station. Her brother Eddie, played by Shia LaBeouf, is her twin brother with a significant mental handicap that is not explicitly named in the film. Some unfeeling critics have most likely criticised LaBeouf's portrayal of someone with this kind of mental disability, but I honestly found his performance very realistic, and the way the movie handled such a sensitive subject matter, especially for a film targeted towards kids and pre-teens, was done exceptionally well.

Tru decides to make her brother the subject of her film, and we see first-hand the kinds of difficulties and stressful situations that are created when someone in your family has a disability. What this film does beautifully, and what Tru does in her own film that she submits to the contest, is to showcase just how much having Eddie as a brother has impacted her life in a positive way - examining Eddie's ever-present optimism, his unique perspective of the world around him, and the childlike wonder and amazement in which he lives his everyday life. This movie overall is very sweet and I would highly recommended it.
#2: Max Keeble's Big Move (2001)
This sentence will certainly age me, but I actually owned Max Keeble's Big Move on VHS when I was a kid, and this was one of my all-time favourites for years! The budget for this film was slightly higher than a Disney Channel Original film (proven by a cast with big names, like Larry Miller playing Principle Jindraike, and a brief cameo appearance by Tony Hawk), and this movie is a real thrill for any kid to watch, but adults will surely still get a kick out of it too.

The plot is very simple: Max Keeble is just starting junior high, and after a day of being pummelled by bullies and punished by teachers, he comes home to find out that he and his family are moving to Chicago, and that they're leaving that very Friday. He soon comes to realise that with him leaving by the end of the week, many of his actions at his school and in his community won't have any consequences for him, and so he decides to deal out some much-needed justice to those who deserve it. And he does so in a spectacular fashion - playing head games with the school thug, messing up the principle's plans to close down an animal shelter and build a massive football stadium in its place, and dealing a blow to the evil ice cream man that has had it out for Max for years.

Even if you've never heard of this film before, it's absolutely underrated and worth a watch on Disney+, so add it to your watch list today - seriously, go and do it right now, before you forget! XD
#1: Mr. Holland's Opus (1995)
And here we are, the
magnum opus
of underrated Disney films (yes, I
did
need to say it that way :P). I actually wasn't sure if this was originally a film
made
by Disney or if it was made by another company such as Fox that was at some point bought out by Disney, but rest assured, the people at Disney are the proud parents of this treasure of a film, and it is a movie that I'm certain isn't widely known, but with how amazing the story is, and how captivating the acting is, it really should be.
Glenn Holland took a teaching "gig" in the hopes of earning a paycheck and having enough free time outside of class to compose his music, and he got more than he bargained for when he realised that being a teacher is more than a temp job. Starting in 1965 and taking place over the course of his entire teaching career,
Mr. Holland's Opus
showcases the many lives of students that Mr. Holland touched and impacted in so many ways, as well as demonstrates his struggles of balancing his work alongside spending time with his wife and his son Cole, who is born with 90% hearing loss.
This movie was one of my mother's favourites, and she spoke quite passionately about it when I first came across her watching the film; It was during the final scene where Mr. Holland is conducting a performance of his own composition that he had been working on for over 30 years. It is a very profound scene (for reasons that I won't divulge in order to avoid giving away any spoilers), and it compelled me to rewind the video tape once my mother was done with it so that I could watch this movie from the very beginning. Since then, it has become one of my personal favourites as well. The lead actor Richard Dreyfuss was nominated for an Academy Award for his performance as Glenn Holland, and my mother strongly believes that he should've won an Oscar for this role.
Here is one of my favourite quotes from this film, spoken by the school's principal, and Mr. Holland's boss when he's first hired as a teacher at John F. Kennedy High, Principal Jacobs:
"A teacher has two jobs; Fill young minds with knowledge, yes, but more important, give those minds a compass so that that knowledge doesn't go to waste."
That's it for my first
5 Fandom Friday
post of 2020! I'm hoping I'll be able to keep up with this month's other Disney-themed prompts, so look forward to my post next Friday as well. As always, I will
keep you posted!